After a disastrous year in 2020 for many sectors, 2021 seems (without however completely reshuffling the cards), to bring hopeful signals to an event industry that can no longer brood in the dark. More and more players are showing a desire to turn the page on Covid. It is no longer rare that instead of waiting for clients to visit, event decision-makers are wearing their consultant's hat to convince business leaders that the show must go on... online!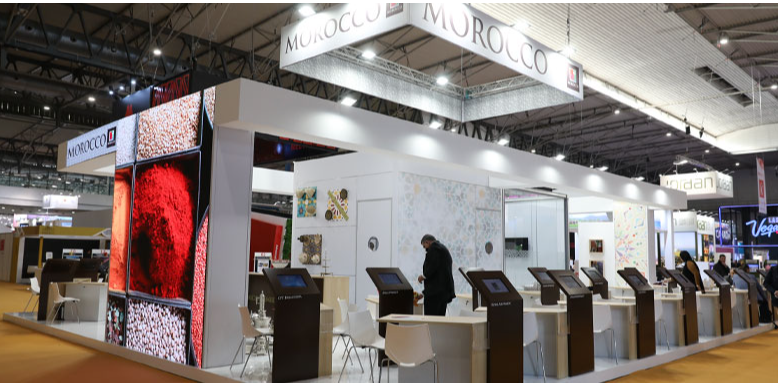 Visiting an art fair or a luxury real estate trade show from your couch is no longer fiction. In the context of the pandemic, virtual fairs have boomed and some specialists do not hesitate to sound the death knell for traditional formats.
Several international fairs and exhibitions have switched to online venues in recent years. In June, Art Basel invited visitors to wander through virtual showrooms. Large events, such as the Gamescom video game fair or the Frankfurt Book Fair, as well as smaller ones, such as the Poly-E-Fair student fair at the Swiss Federal Institute of Technology in Zurich, have made full or partial use of digital channels.
Foires virtuelles, futurs lieux de transaction
This year's digital edition of Art Basel attracted 230,000 visitors, whether art lovers, collectors, or gallerists, a figure higher than the number of participants in the physical edition of 2019. In total, about 400 works of art worth between $500 million and $10 million (9.3 million francs) were on display. However, the organizers did not say how many works actually sold at the fair.
The organizers of the Home-E-Fair also want to sell. But for real estate purchases in the millions, it will take a little more than a virtual tour to actually close a deal, according to Michael Meier.
For specialist Michael Betz, investment goods such as luxury villas or works of art by Jeff Koons could change hands at virtual fairs in the future. "Twenty years ago, it was impossible for people to buy such expensive goods as a car online. Today, many buyers make their decision after researching online and pick up their car at the dealership without even trying it on," he explains.
For the Home-E-Fair, the objective is rather to exchange and make new contacts. Participants can discuss current trends and challenges in the real estate market. Selling is not the primary objective of all fairs," confirms Michael Betz, "the idea is rather to approach potential customers, which is quite possible online.
Vendre
n'est
pas
forcément
l'objectif
premier
"Online, the numbers don't lie," Michael Betz emphasizes. "Seriously interested customers leave their contact information. This automatically separates the wheat from the chaff, since the freeloaders who are only there for the snacks and small gifts are not present.
With the coronavirus pandemic, the paradigm shift that was latent is accelerating, says Michael Betz. "I would go even further and say that many of the trade shows that were canceled this year will never be held again in the form they have been in the past."
Consumer behavior is changing as the younger generation, who have grown up with new technologies, gradually enter the working world. Trade show formats based on huge infrastructures are simply no longer in the air, according to the specialist.